Isle of Skye Cashmere store begins our fundraising week for Every Child Succeeds in Cincinnati today, Saturday, December 4. We will continue from Tuesday December 7 to Saturday December 11. Store hours are 10am to 5pm on Tuesday and Wednesday. On Thursday, we will stay open until 9pm for a special Men's Shopping Night. And, on Saturday, we close at 3pm. 20% of all our store sales during this time will be donated to Every Child Succeeds.
Over the last 5 years, with the help of loyal customers, I have raised over $50,000 for Every Child Succeeds. With the pressure on our state budget this year, ECS needs support from the private community more than ever. I support Every Child Succeeds because I believe that helping to save a child is the best holiday gift that we can give.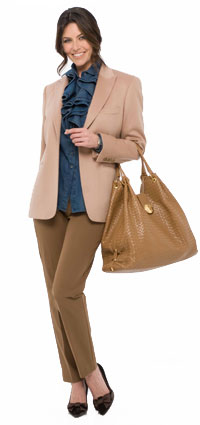 Look Good!
Isle of Skye Cashmere specializes in fine Scottish  Cashmere.
Do Good!
20% of all store sales this week goes to Every Child Succeeds, a Children's Hospital Program that delivers vital services to children of at-risk, first time moms. These moms are typically unmarried, low income, and have no access to prenatal care. Their children are at high risk for poor health, delayed learning and social development, neglect, and abuse. ECS has proved it helps save at-risk children by lowering infant mortality, creating safe and healthy home environments, and delivering normal learning, language and social development for over 90% of the children in the program.
$250 Gift Cards!
We're giving away two $250 gift cards at the end of the week. No purchase is necessary, just stop by the store to register!
Please come by Isle of Skye Cashmere this week, and help in my support of Every Child Succeeds! I hope to see you.
Rita Jones
Isle of Skye Cashmere
7006 Center St.
Madeira OH 45243
513-271-2589